Staff
Marisa Burman
Ceramics Manager
Pronouns: she/her
Marisa Burman has managed the ceramics studio, and taught classes and workshops at Richmond Art Center since 2014. She loves making and using handmade objects, working with porcelain, and teaching people about all things clay. She is passionate about the power of the material and the process to connect people, inspire beauty, and create positive social change.
marisa@nullrichmondartcenter.org | 510.620.1245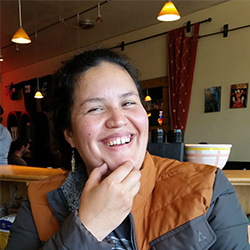 Ilene Conde
Education Director
Pronouns: she/her/they
Ilene is passionate about the empowerment and enrichment of all communities through creative exploration, experience, expression, and education through art. She deeply values the impact of art as a reflection of our culture and the human condition. Ilene is an advocate for the reinterpretation of Art, Artifacts, and Historical Narratives that challenge the status quo within the intersections of our shared histories and cultures. She draws on her background in Art History, Museum Studies, and her unique teaching experience with kilnformed glass and art education.
education@nullrichmondartcenter.org | 510.620.1245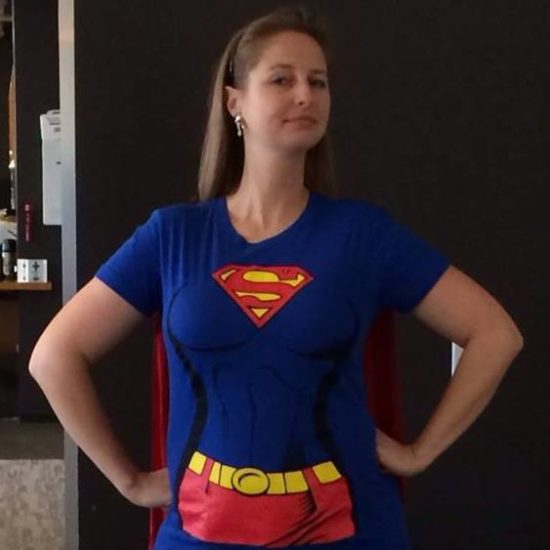 Addela Garboos
Operations Director
Pronouns: she/her
An arts aficionado, Addela is a Richmond native and graduate of De Anza High School. She has a BA in Classics with a concentration in Art History from Randolph-Macon Woman's College and a MA in Museum Studies from SF State. She spent the junior year of her bachelor's living in England, feeding her love of art by exploring the wealth of museums and art institutions Britain has to offer. Now back home in her beloved Bay Area, Addela is thrilled to be surrounded by the talent that fills the Art Center and is looking forward to trying her hand at wheel-throwing!
addela@nullrichmondartcenter.org | 510.620.6577
Roberto Martinez
Exhibitions Director
Pronouns: he/him
Roberto Martinez is a curator and cultural organizer with over a decade of experience developing community-centered exhibitions and programs. His work weaves together the colorful strands of imagined possibilities that stem from the Arts with the powerful threads of stories, shared experiences and ancestral memory. Roberto believes that Art is critical and necessary to imagine a better world, a world that is more just, more kind, and more empathetic, therefore Art needs to be accessible to all. So, his commitment is to organize from the bottom-up and to nurture collaboration with local communities, in order to co-create exhibitions that are relevant and uplift the voices and experiences of the Richmond community. Roberto holds a Masters in Museum Studies from JFK University and has worked with community-centered institutions like the Museum of Social Justice, the East Side Arts Alliance, and LA Plaza de Cultura y Artes.
roberto@nullrichmondartcenter.org | 510.620.5525
Elaine Moreno
Education and Visitor Services Coordinator
Pronouns: she/her/they/them
Elaine Moreno is a Bay Area born and raised Visual Artist, primarily working with Film and Digital Photography. Elaine's passion for the arts started at an early age, and brought her to California College of the Arts where she graduated in 2021 with a Bachelor's of Fine Arts in Photography and Visual Studies Minor. Elaine aims to give back to her community that helped propel her artistic journey in hopes to inspire and guide others along their artistic paths.
elaine@nullrichmondartcenter.org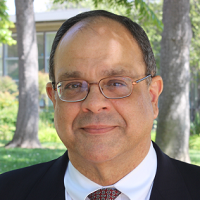 José R. Rivera
Executive Director
Pronouns: he/him
José R. Rivera has over 25 years' experience in both the nonprofit and for-profit sectors in leadership roles spanning the arts, foundation giving, family services, environmental and high-tech industries. For twelve years, he provided instruction to minority individuals transitioning to the role of entrepreneur at various workforce development agencies. As interim CEO and COO of major venture-philanthropy in the Bay Area, José supported founders of emerging companies and mentored first-generation minority university students. He joins Richmond Art Center from Lincoln Families in West Oakland, where he was Director of Administration, Privacy and Compliance. Prior to that, José was Executive Director at Stagebridge in Oakland, the oldest performing arts entity in the nation for older adults. A former professional theater and film producer, screenwriter and classical pianist, José has resided in Albany for three decades. Jose holds a B.S. and M.B.A., both from Northeastern University in Boston, and certificates in Organizational Behavior, Psychology and Music from Harvard University.
jose@nullrichmondartcenter.org | 510.620.6777
Carolyn Rodkin
Chief Financial Officer
Pronouns: she/her
For more than 25 years Carolyn has been in financial management for the software, high-tech, architecture and design industries and then for nonprofits. Perhaps more inspiring is Carolyn's past life as a ceramic artist. Her work was featured in a two-year traveling exhibition "American Ceramics Now" and some of her pieces are in the George & Dorothy Saxe contemporary crafts collection. When she's not working, she's probably gardening or out walking in nature.
carolyn@nullrichmondartcenter.org | 510.620.6775
Kimberly A. Ross
Public Programs Coordinator
Pronouns: she/her
Kimberly Ross is a Richmond native with roots in Oakland and San Francisco. She holds both an A.A from City College of San Francisco and a B.S. from San Francisco State University in Apparel Design and Merchandising. A 20+ year professional in the Fashion Industry, Kimberly is also a Fashion designer, and has entrepreneurial endeavors in Event Production and Image Consulting. Having worked for several non-profits in the Bay Area, Kimberly has always used her multidisciplinary creative talents to promote her passion for community giving and philanthropy. Kimberly is an advocate for diversity in the arts, slow fashion practices and creative wellness in the Bay Area. When she is not working, Kimberly can be found at the beach, attending a local festival or watching basketball.
kimberly@nullrichmondartcenter.org | 510.620.6778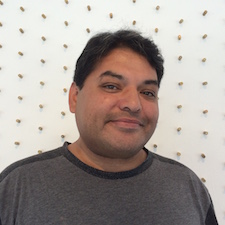 Severo "Petey" Rodriguez
Facilities Coordinator
Pronouns: he/him
Severo is a native of Richmond and a graduate of Richmond High School. Severo loves traveling to his native country, Mexico to learn more about his culture and family. Severo joined the Richmond Art Center team as a volunteer, then soon after, he became an addition to our staff. Severo is very family oriented and enjoys sharing the Richmond Art Center with his family!
Amy Spencer
Community Engagement Director
Pronouns: she/her
Amy Spencer has over fifteen years experience supporting community art at regional art centers, government entities and museums. This includes working as a community arts development coordinator at the Nevada Arts Council; and at Pro Arts in Oakland, where she managed exhibitions, communications and public programs, including East Bay Open Studios. Spencer holds a Master and Bachelor of Arts from the University of Melbourne, Australia. A seminal role in her career was working at Injalak Arts—an indigenous enterprise in remote western Arnhem Land—where she experienced firsthand the vital role art can play in shaping a healthy community.
amy@nullrichmondartcenter.org | 510.620.1252
Gabriela Yoque
Education Manager
Pronouns: she/they
Born in the San Fernando Valley within Los Angeles, California, and raised by immigrant parents, Gabriela Yoque is a multimedia, project based artist and educator. Her work uses her personal narratives and experiences as a means to understand larger social issues. Her latest work focuses on generational healing. As an educator, she pushes investigation as a means of learning, embracing failure as an important part of experiential learning. She has exhibited in group shows throughout the country, including Tacoma, Washington; Grand Junction, Colorado; Los Angeles, California and Brooklyn, New York. She received her Bachelor's degree in Studio Arts and Computer Science at the University of Puget Sound, in Tacoma, Washington. Yoque received her Master's degree in Fine Arts at California College of the Arts in San Francisco, California.
education@nullrichmondartcenter.org | 510.620.5543