San Francisco Chronicle: Closely Considered: Diebenkorn in Berkeley: When friends draw
'Closely Considered: Diebenkorn in Berkeley': When friends draw
Sep. 10, 2014Updated: Sep. 11, 2014 4:56 p.m.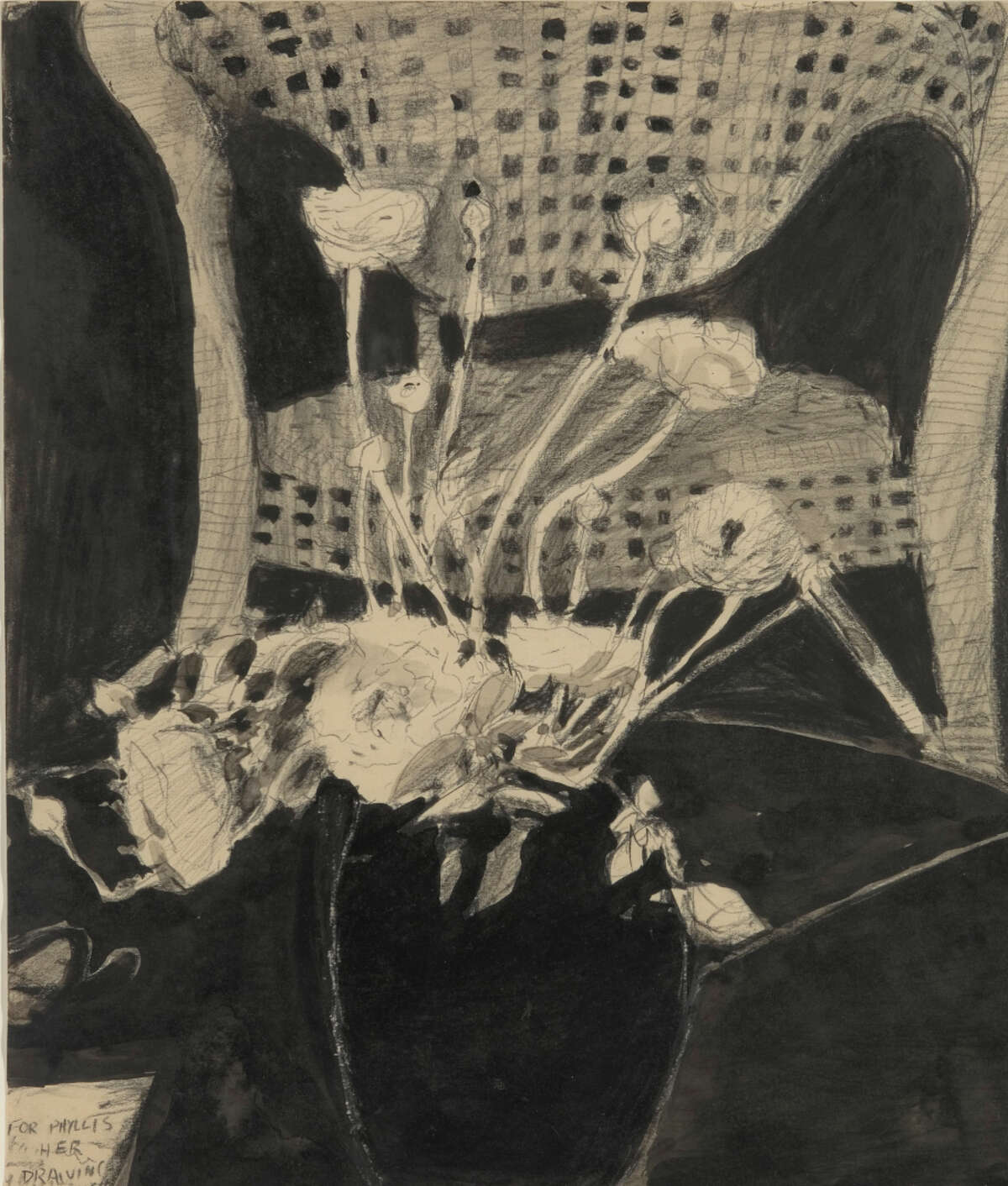 Painter Richard Diebenkorn, whose style has been described as a bridge between Henri Matisse and Abstract Expressionism, became a household name while living in Berkeley from 1955 to 1966, where he and a group of artists started a renaissance of figurative painting, which later became known as the Bay Area Figurative Movement.
Many of his paintings made it into private Bay Area art collections, where a majority of them remained, out of public view. Until now. Beginning Sunday and running through Nov. 16, the Richmond Art Center will display more than 40 of Diebenkorn's intimate figurative drawings and prints from his Berkeley years, several of which have never been displayed in public.
"Closely Considered: Diebenkorn in Berkeley" will also include drawings by Diebenkorn's Bay Area figurative contemporaries and friends, including David Park, Elmer Bischoff, Frank Lobdell, Nathan Oliveira, James Weeks and Joan Brown.
"The works on display come from a drawing circle they had together. They would meet in each others' studios each week and be models for each other," said guest curator and Berkeley painter Jan Wurm, who studied under Diebenkorn at UCLA. "It was a social interaction for them as well, because as artists they'd spend so much time alone painting, this was an opportunity to eat and drink together and talk about art and life."
Born in Oregon, Diebenkorn moved to San Francisco at age 2, and began drawing at 5. He entered Stanford University in 1940, and studied classical oil painting technique under professor and muralist Victor Arnautoff, and Professor Daniel Mendelowitz, with whom he shared a passion for the work of Edward Hopper that influenced his own paintings.
"His printmaking was complex for the time," Wurm said. "He'd use different media, overlapping etchings by scraping into the plates directly or altering them with acid baths, or he'd color his prints by hand or tear them into a collage, just to see what would happen."
Wurm culled the show from former students, artists and friends she knew who had beloved Diebenkorn works in their private homes. The Richard Diebenkorn Foundation opened their database to her and let her scan their archives.
"I specifically chose pieces that had another life in people's life," Wurm said, "One person had a Diebenkorn in the dining room, or their bedroom, or right by their front door so they could consider it every time they were about to walk into the world. I noticed people really were devoted to their Diebenkorns, for the way his work shifted how they saw color and space."
Also included in the show is a set of six etchings of a coat on a hanger that Diebenkorn created for a book of W.B. Yeats poetry published by Arion Press in San Francisco, which creates limited-edition artworks and classics using a 100-year-old printing press.
"He transforms a line from a Yeats poem about a coat on a hanger into a sense of loss, meditation and mortality," Wurm said. "There's a great deal of tenderness and emotion invested in these drawings, which I'm hoping people will find revelatory."https://f30d58a49e35b97e381bb2f1567ef493.safeframe.googlesyndication.com/safeframe/1-0-38/html/container.html
The show includes a schedule of retrospective events and art classes in Diebenkorn's honor, including a free Sept. 21 talk given by Diebenkorn's daughter Gretchen Grant about watching her father at work and living in a home driven by art, and a documentary about Diebenkorn created by Kathan Brown, founder of Crown Point Press in San Francisco, which published Diebenkorn's work.
Meredith May is a San Francisco Chronicle staff writer. E-mail: mmay@nullsfchronicle.com Twitter: @MeredithMaySFTop Picks In Shopping
---
View article online here: https://www.sfgate.com/art/article/Closely-Considered-Diebenkorn-in-Berkeley-5746715.php