The Ceramics Sale Returns | With Love… Issue 9
Sign up HERE to receive this e-newsletter delivered to your inbox
ISSUE 9
Holiday Arts Festival   |   Thank You!    |    Unity and Community    |    Online Art Classes in December 
---
Holiday Arts Festival
Online and In Person Arts and Crafts Festival The Holiday Arts Festival returns in 2020 with a hybrid online and curbside event! Click on the links below to view the event schedule and artist listings.
Ceramics Sale and Curbside Market
richmondartcenter.org/haf/curbside
Richmond Art Center – Outdoor Courtyard, 2540 Barrett Avenue, Richmond
Friday, Saturday, Sunday, December 4, 5 and 6, 11:00am – 3:00pm
 
Arts and Crafts Hub
richmondartcenter.org/haf/online
November 9 – December 31
(Artists, there's still time to list your work! Click here to join before the deadline tomorrow, 11/20, 11:59PM!)
---
Thank You!
We ask for your help to keep going  
Thank you for being part of Richmond Art Center's creative community. Click the link below to see some of the great gifts – like this t-shirt designed by Shannon Abac – we are saying 'thank you!' with for our End-of-Year Appeal.
---
Activity Sheet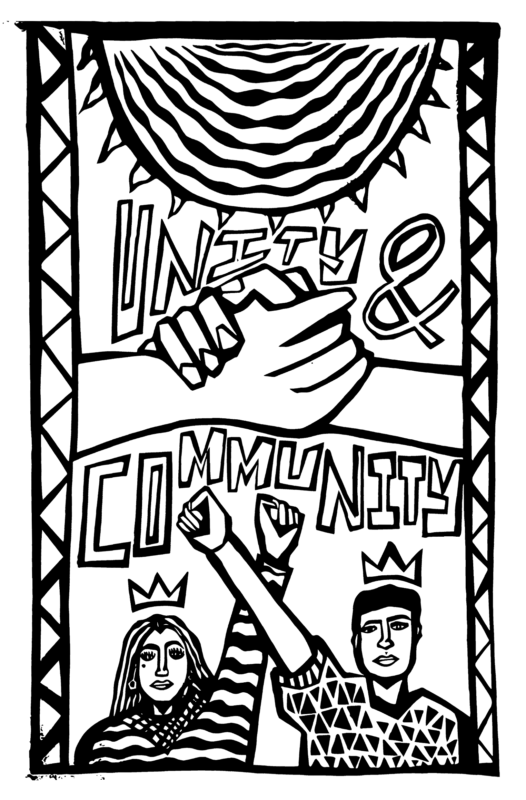 Coloring Activity to Move Forward into 2021  
Enjoy this coloring sheet created by Liberación Gráfica! Liberación Gráfica is a collective from Richmond composed of artists, educators, and community members that create work to uplift social justice, the Richmond community, and young people's voices. Follow the group on Instagram @Liberacion_Grafica
---
Online Art Classes in December
Click HERE to browse all our last classes for 2020
---
Have something to share? Please email us at admin@nulltherac.org
Tags: featured