Rhythms of the Land Screening & Q&A w/ Director Dr. Gail Myers
11/16/22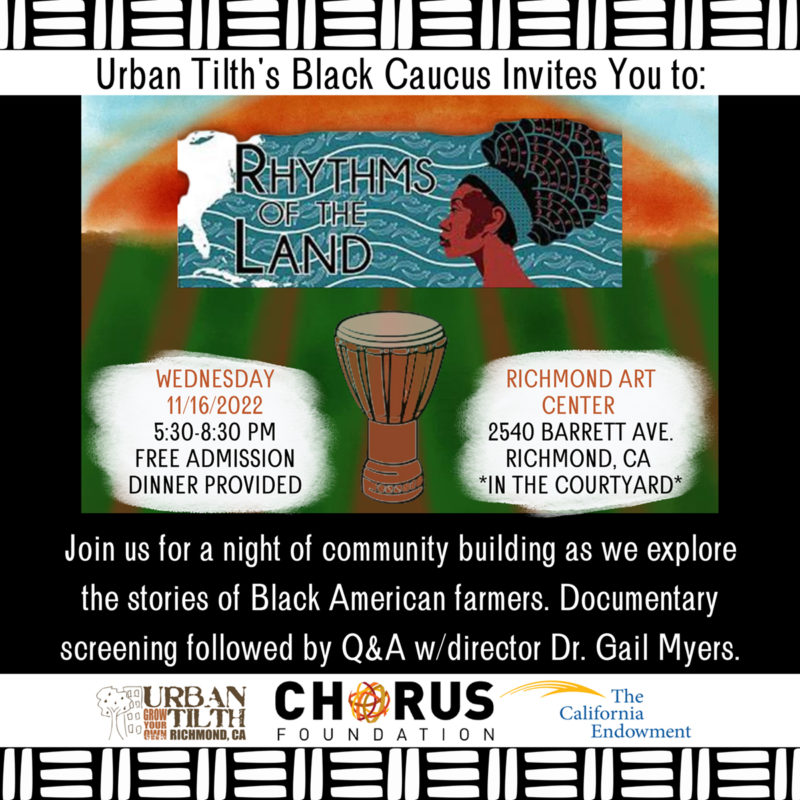 Rhythms of the Land Screening & Q&A w/ Director Dr. Gail Myers
Presented by Urban Tilth's Black Caucus
Wednesday, November 16, 5:30pm-8:30pm
Richmond Art Center, 2540 Barrett Avenue, Richmond
Registration: https://x.gldn.io/R4Fselp0Eub
Description
Witness the stories of how Black farmers' love of the land and dedication to community has enabled us to survive against overwhelming odds.
Purpose
Empower Black folks with deeper connections to land and one another through storytelling and dialogue rooted in Black American agrarianism.
Role
To build community as we break bread and enjoy a documentary more than a decade in the making!
Vibe
Have fun, meet your neighbors remember our stories
Tags: featured