Art of the African Diaspora 2023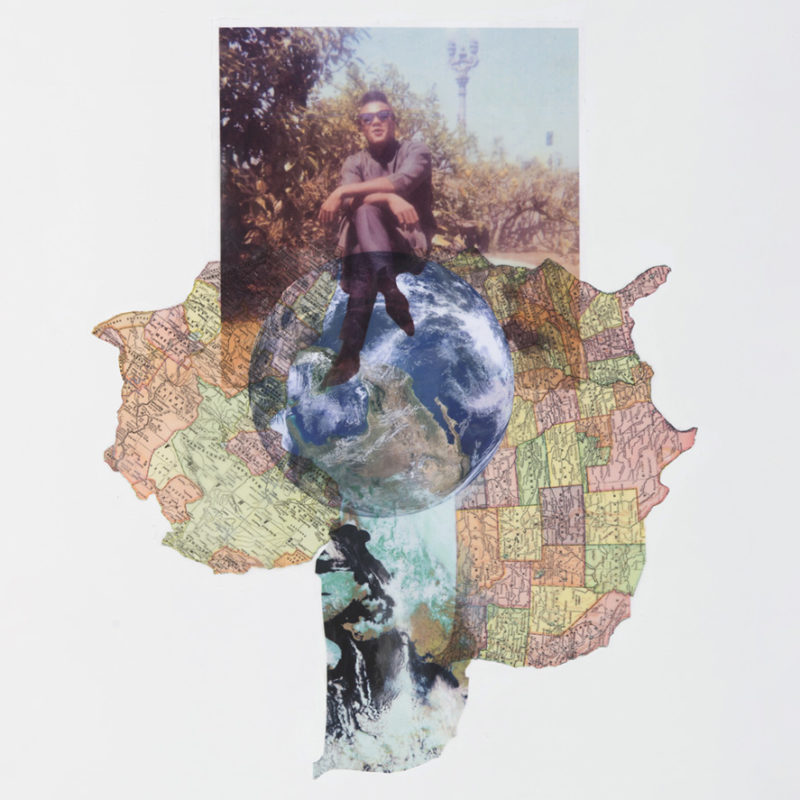 Art of the African Diaspora 2023
VIEW THE ONLINE GALLERY OF PARTICIPATING ARTISTS
2023 PROGRAM
Exhibition at Richmond Art Center: January 18 – March 18, 2023
Opening Reception: Saturday, January 21, 2pm-4pm | More info…
Artistic Achievement Awardee Talk: Saturday, January 21, 12:30pm-1:30pm | More info…
Featured Speakers Event: Monetta White and Key Jo Lee: Saturday, January 28, 12:30pm-2pm | More info…
Closing Party: Saturday, March 18, 2pm-4pm | More info…
Open Studios: Feb 25-26, Mar 4-5, Mar 11-12, 2023
Satellite Exhibitions: Throughout January, February, March and April
Richmond Art Center, 2540 Barrett Avenue, Richmond, CA 94804
Gallery Hours: Wednesday-Saturday, 10am-4pm
Art of the African Diaspora is the longest running event of its kind in the Bay Area. The showcase exhibition at Richmond Art Center features work by over 120 artists of African descent. This exhibition is accompanied by open studios and satellite exhibitions throughout the Bay Area.
Every year an esteemed Bay Area arts professional selects three participating AOTAD artists to receive Artistic Achievement Awards. Awardees have their artwork featured in the following year's exhibition. The featured awardee artists in 2023 are Derrick Bell, Cynthia Brannvall, and Pryce Jones.
Art of the African Diaspora originated from a salon for African American artists known as Colors of Black that was organized in 1989 by artist and professor Marie Johnson Calloway. In 1996 artists Jan Hart-Schuyers and Rae Louise Hayward established the exhibition The Art of Living Black at Richmond Art Center. Today the exhibition is called Art of the African Diaspora to incorporate a broader vision, and is run by a steering committee of participating artists.
Pick up a copy of the Art of the African Diaspora print catalog at Richmond Art Center for more info (available Jan 2023).
2023 Participating Artists: Abi Mustapha, Ajuan Mance, Akeem Raheem, Alana McCarthy, Alix Magloire, Alyssa Channelle, Angela Douglas, Anna W. Edwards, Arthur Norcome, Ashlei Reign, Ashley Grajeda, Asual/kwahuumba, Atiba Sylvia Thomas, Bahiya Spaulding, Beautiful Beads, Bernadette Robertson, Bernard Illustrations, Bertrell Smith, Brianna Mills, Candi Farlice, Carla Golder, Carrie Lee McClish, Celise, Charles Curtis Blackwell, Cherisse, Christian Vassell, Chuck Harlins, Claude Lockhart Clark, ColorBlynd by Noni, Cynthia Brannvall, Daniel White, Deatra Colbert, Derrick Bell, Diamela, Doitshā Lexington, Donna Bradley, Donna Gatson, Dorian Reid, Douglas Doss, Duane M Conliffe, Elishes Cavness III, Elmarise Owens, Ester M. Armstrong, Evelyn Davis, Fan Lee Warren, Felicia Griffin, Floyd Brown, Fredrick S. Franklin, Gene Dominique, Halisi Noel-Johnson, Hilda C. Robinson, Iconic Vinyl Art, Irene Bee Kain, J. B. Broussard, J. Inez, JaeMe Bereal, Janet Barnes, Janet M. Sheard, Jason Powell-Smith, Jazmyne, JIBCA, Jim Dennis, Jimmie Evins, Joanne Johnson (Karimu), Joseph Robinson, Julie Atkinson, Justice Renaissance, Kara Fortune, Karen Jeffrey-Anthony, Karen Smith, Metal Smith, karin turner karinsArt, Kelvin Curry, Kevin E. Myrick, Kim Champion, Kimberly V Johnson, Latisha Baker, Laura A. Johnson, Lawrence H Buford, Leon Kennedy Folkart, LHolley, Lorraine Bonner, Louise Schine, Malik Seneferu, Marva, Melanin Buford, Michael Roosevelt, Michelle Tompkins, Mychal Gabriel, Nannette Y Harris-Jones, NoPrints, Nyya Lark, Olubori Babaoye, Onyi Timms, Osaze Seneferu, Ozell Hudson Jr, Patricia McClain Patterson, Paula Vaughan, Pete Dent, Pryce Jones, Raven Harper, Raymond L. Haywood, Remarkable Art, Renata Gray, Riquelle, Ron Calime, S Beaubrun, Sahai, Saida Hogan Nassirruddin, Shanju, Shawn Sanders, Shawna Kinard, Shonna McDaniels, Stacy Mootoo, Stephanie Anne Johnson, Stephen Bruce, TheArthur Wright, Tiffany Conway, Tomye: Living Artist, Val Kai, Valerie Brown-Troutt, Vaughn Filmore, Virginia Jourdan, Wanda Sabir, Will Johnson, Xan Blood Walker, Xioneida Ruiz, Yolanda Cotton Turner, Yolanda Holley, Yolanda ThaSun Patton, Z K Martin, Zoë Boston, and Zwanda
2022 Artistic Achievement Awardees: Derrick Bell, Cynthia Brannvall, Pryce Jones (artwork featured in 2023)
2023 Artistic Achievement Awardees: Stacy Mootoo, J. B. Broussard, Valerie Brown-Troutt (artwork to be featured in 2024)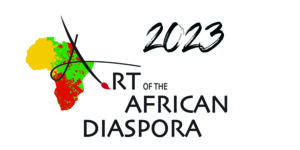 Top image: Cynthia Brannvall, Fulfillment, 2021, Photograph of the artists father, historical, contemporary, and satellite maps printed on rice paper and beeswax on wood panel, 20″ x 16″