Connected Always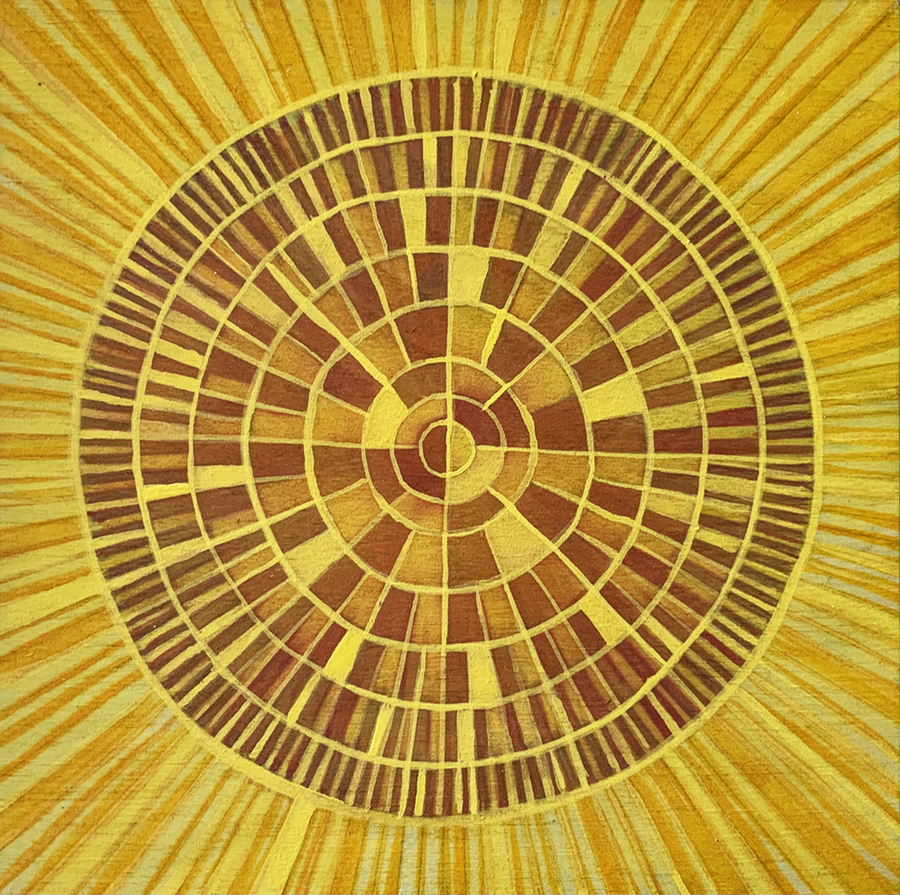 Connected Always
Exhibition: January 18 – March 18, 2023
Opening Reception: Saturday, January 21, 2pm-4pm | More info…
Ancestor Wheel Workshop / Artist Talk: Saturday, February 18, 12pm-2pm | More info…
Gallery Hours: Wednesday-Saturday, 10am-4pm
Richmond Art Center, 2540 Barrett Avenue, Richmond, CA 94804
Connected Always is an exhibition by Santa Rosa-based artist Amanda Ayala, who presents a series of new works that explore the extensive generational connections we have with our ancestors. As part of her ongoing Ancestor Wheel project, Ayala's work adopts circular patterns to visualize the magnitude of seven generations.
Connected Always is a slow reflection on the process of knowing, appreciating and acting in full relation with our ancestors and their complete goodness.
Leave a comment for Amanda: Connected Always Appreciations
Amanda Ayala is an interdisciplinary Xicana Indigenous visual artist and maker who centers people targeted by oppression and acknowledges their brilliance. Amanda leads and facilitates workshops that combine artist liberation and social justice for people of all ages. She creates within community as a way to heal and transform society. linktr.ee/xicanaollin
I bring my Ancestor Wheel Project that explores inter-generational experiences and the importance of ancestral connection to heal from harm. I believe that our community can expand our understanding of our ancestral impacts and take on challenges that we face to understand the powerful impact we make now and on the generations to come.
Image: Amanda Ayala, Ancestor Wheel, 2020